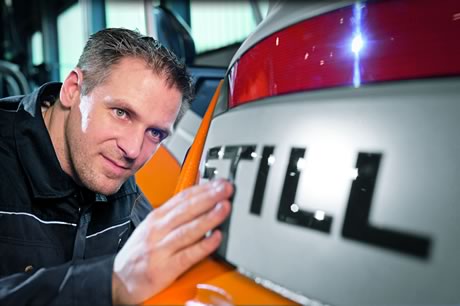 We only supply quality assured used forklifts that meet the exacting standards you expect from us.
Founded nearly 30 years ago on the principles of Quality and Excellence, we have built up an enviable reputation for high quality products, outstanding value for money and service. The company itself has achieved many accreditations for quality and business practice including the internationally recognised ISO 9001, ISO 14001 and OHSAS 18001.
We place a premium on training and our engineers are fully skilled and trained, some with over 30 years of forklift experience, like the company itself.
Our founding principle of excellence is reflected in our quality used forklifts which are prepared to stringent standards in our purpose built workshops, are fully warranted, come with a LOLER / PUWER thorough examination certificate as standard and will have undergone a 60 point series of rigorous checks and tests which include:
Fully serviced to manufacturer's recommendations
Operator's seat replaced if required including seat belt
Inspection/Testing: All our forklifts are operationally tested under load conditions to assure proper operation of all controls and functions
Engine and transmission components inspected for wear
Change of oils and filters
Drive Units: Inspected for proper operation and leaks.
Repaired as necessary
Testing of all electrical equipment
Motors: Insulation Tested for brush and armature wear.
Charger function and tested
Mast, carriage and hydraulics are inspected and tested to ensure they are within tolerances
Forks and load backrest checked for wear and tear
Lighting and control lights tested
Overhead guard inspection
Steer axle checked and set to manufacturer's specification.
Engine pressure and emissions checked
Hydraulic Pumps: Inspected for leaks.
Rebuilt or replaced as necessary
Repainted to manufacturer's original colors on request
Valves: Inspected for leaks and operation..Resealed as necessary.
Brake system tested for safe operation
Hose Assemblies: Inspected for leaks and damage and replaced as necessary
Full serviceability and functionality check to conform to LOLER and PUWER (certificate provided)
Electrical Panels: Visually inspected for corrosion, wear. Repaired as necessary
Tyres checked for wear and safety
All Electrical connections: Checked to insure a good
secure connection
Caster Assembly: Inspected for proper operation and damage Repaired/adjusted as necessary
Wire Harnesses: Checked for wear and damage and repaired or replaced as necessary.
All moving parts lubricated
If you require advice or wish to purchase a Quality Assured Used Forklift, talk to us today